Wie bezoekt
jouw website?
✓ Zie welke bedrijven jouw website bezoeken
✓ Zie welke pagina's het meest worden bekeken
✓ Analyseer het surfgedrag van je bezoekers
✓ Gebruik de data in jouw commercieel proces

Begin met het herkennen van je zakelijke websitebezoekers.
Laat je salesfunnel groeien en krijg meer en betere leads dan je concurrentie.
Boek jouw GRATIS demo van 30 minuten
Leesvoer of leervoer? Food for thought!
Benieuwd naar de belangrijkste trends op LinkedIn? Bekijk dan zeker onderstaande drie video's want Jo van Webhero en onze Tom nemen je mee door drie opvallende trends zoals de opkomst van Short Form Video, de essentiële rol van kunstmatige intelligentie en hoe...
Lees meer
Als LinkedIn agency begrijpen we als geen ander het belang van het laten groeien van je personal branding, jouw netwerk en het engagement en bereik van jouw LinkedIn content. LinkedIn heeft de afgelopen maanden weer een reeks nieuwe functies gelanceerd die je daarbij...
Lees meer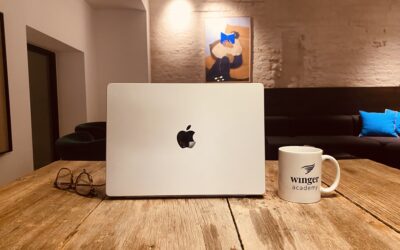 In het digitale tijdperk is persoonlijke branding niet alleen belangrijk voor ondernemers of influencers; het is een cruciaal aspect geworden voor jou als werknemer. Hier zijn 9 overtuigende redenen, logisch gerangschikt, waarom jij als medewerker zou moeten...
Lees meer