Slide 1
Jouw groei is onze missie
Slide 1
Jouw groei is onze missie
Een duurzame visie in een hybride wereld
De toekomst is hybride, zoveel is zeker. De toenemende digitalisering vraagt om een slimme hybride strategie, die face-to-face contacten combineert met virtuele gesprekken. Covid vergrootte de urgentie om te investeren in virtual selling en recruitment. Hoog tijd dus om een niveau hoger te schakelen.
Jou de vleugels geven voor een toekomstgerichte koers: dat is waar wij voor staan.
Leesvoer of leervoer? Food for thought!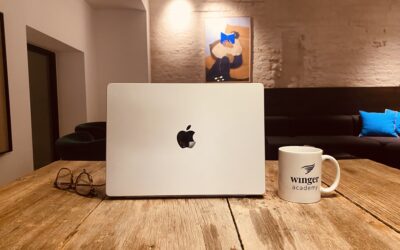 De beste ambassadeurs? Dat zijn je medewerkers! Wanneer je team online content deelt over het bedrijf kan dat het bereik van het bedrijf tot 10 keer vergroten en heb je 58% meer kans om talent aan te trekken via content marketing. Helaas verloopt het warm maken van je...
Lees meer
Een professionele aankoop, een opleiding die je interesseert of een nakende samenwerking: ook in de B2B-sector wil je het risico op een eventuele 'miskoop' zo klein mogelijk houden. In dit digitaal tijdperk gebruiken mensen massaal het internet om online te zoeken en...
Lees meer
Alles over de nieuwste tools & features voor LinkedIn bedrijfspagina's LinkedIn lanceerde dit jaar tal van nieuwe tools & features die je kunnen helpen om je LinkedIn bedrijfspagina naar een hoger niveau te tillen. In deze blog lees je wat er nieuw is en hoe...
Lees meer