Slide 1
LinkedIn is more than just your online business card. It's your ticket to professional success. But how can you create a strong profile? How do you come across as an expert? What are the dos and don'ts of networking? And how do you write a message that will surely be read by your target audience? You can learn all of this and more through our training courses.
Formule 1:
Create a training course yourself for your organization
Many entrepreneurs organize training courses for their teams with the objective of inspiring their employees to use LinkedIn successfully. A coach thus comes to your company to coach your employees. Or, we can also work together to create a combination of online and in-person training courses.
Formule 2:
Sign up for a training course that we already offer
The Winger Academy regularly organizes LinkedIn training courses regarding specific topics such as using Sales Navigator for prospecting, personal branding, LinkedIn fundamentals, etc. You are able to sign up as an individual or as a group. The courses take place online on scheduled dates.
Do you meet the criteria to access the KMO portfolio?
Well then, we have good news. The Winger Academy is, in fact, a recognized training institution, which means you can get up to a 30% discount on your training courses.
What do you want to achieve on LinkedIn?
✓ Company Branding: Create a strong branding for your company
✓ Personal Branding: Present yourself as an expert in your field
✓ Lead generation:Expand your network, segment, and sell
✓ Recruitment: Find the people who will bring your company forward and make it grow
✓ Employer Branding:Present yourself as the ideal employer
✓ Ambassadorship:Transform your employees and collaborators into loyal ambassadors
Eddy
Ondanks de bedenkingen van enkele collega's vooraf was iedereen super enthousiast aangenaam verrast over de inhoud van de opleiding, de kennis van Tom over LinkedIn en de manier waarop dit werd gebracht! Voor elk van ons was de opleiding een schot in de roos!
Michael
We were long doubting the actual value of our LinkedIn activity...but Tom and his Winger Academy team changed our point of view completely. I mainly value Tom because of his ability to not only discuss the LinkedIn features with marketing and sales specialist on his level, but also with small company owners like us. Highly appreciated and recommended🙏
Slide 1
We hebben bij Flexso mogen kennismaken met jouw expertise en trainings, dewelke ook zeer verrijkend waren! Een hele vlotte spreker die ook meedenkt met de uitdagingen waarmee ons team soms ook geconfronteerd wordt, en dat maakt het samenwerken daarom ook bijzonder fijn.
Bovendien werken jullie ook heel open en transparant, en krijg ik via bijdragen van de Winger Academy ook een frequente update omtrent de laatste nieuwigheden van LinkedIn, wat ook voor mij, als social media beheerder, bijzonder praktisch is.
Slide 2

Je voelde onmiddellijk aan wat wij als klant nodig hadden en speelde hierop in!
Onze collega's hingen aan je lippen en brachten onmiddellijk de daad bij het woord van wat ze van jou leerden! Echte aanrader!
International Talent Director
Slide 3
Tom is niet alleen een expert in de materie maar brengt het dan ook nog eens op een heel praktische en enthousiaste manier. Bovendien is hij een toffe kerel met positieve vibes die bruist van energie. Meer dan tevreden deelnemers dus.
Slide 3
We waren verrast welke mogelijkheden Linkedin biedt. Tom is meester van het onderwerp en brengt het dan ook op een toffe en inzichtelijke manier, waarmee we onmiddellijk aan de slag kunnen. Een aanrader!
Slide 3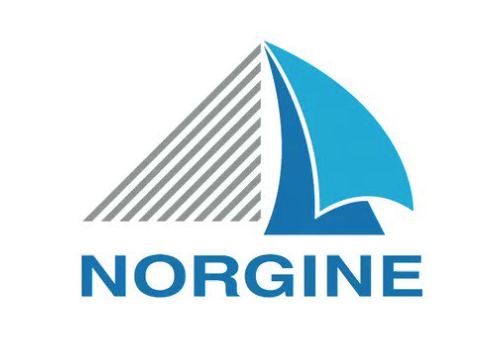 Tom slaagt erin om op een zeer eenvoudige, pragmatische manier kennis, inzichten, technieken, enthousiasme over te dragen waardoor je niet anders kan dan ermee aan de slag te gaan. Voor mij persoonlijk betekent dit dat er een nieuwe LinkedIn wereld voor me is open gegaan waarvan ik nu veel meer de voordelen zie en wat het kan bijdragen aan ons bedrijf en onze manier van werken. Elke week hebben we hierdoor nieuwe opportuniteiten!
Slide 3

I experienced Tom as a very knowledgeable and inspiring trainer, who kept things engaging & interactive throughout the entire training session. The training was a good mix of concrete practical tips & tricks as well as some more generic info on how LinkedIn works as a platform (algorithms), and separate 1-on-1 coaching follow up sessions.
I highly recommend Tom & Winger Academy to those in search of valuable training & concrete advise to become a hybrid selling organization!
Vice President - General Manager EMEA
Tom en Valerie to the rescue
Sales & marketing consultant
Tom is a purebred sales professional. Besides, LinkedIn holds no secrets for him at all. Tom knows how to build a marketing strategy on LinkedIn that delivers tangible results. His personal mission: to share this knowledge with entrepreneurs so they can use LinkedIn successfully.
Helping organizations select suitable employees: that's what makes Valerie's heart beat. Her years of experience as an HR consultant, combined with a deep understanding of recruitment on LinkedIn, those two things make Valerie the ideal strategic partner for your employer branding.
Reading material or learning material? Food for thought!
The future of marketing agencies: A conversation with Tom Baeten of Winger Academy on AI integration Winger Academy customers will soon get 10% more content for the same price. How that comes about? Because of the ubiquity of Artificial Intelligence (AI). Tom Baeten,...
read more