In addition to LinkedIn consulting, Winger Academy will also assist you in human resources, marketing, and sales. We develop a future-oriented strategy tailored to the hybrid world. The result? A solid course for the ultimate benefit of your organization.
How to position yourself as an expert? How to turn your employees into ambassadors? How to find the right employees through LinkedIn? Our LinkedIn experts will teach you everything you need to know. Choose a training course or create one yourself.
No time or desire to do it yourself? Trust our social media marketing specialists, graphic designers, and copywriters for your social media and content marketing. From LinkedIn ads to a complete website, Winger Academy has got you covered.
Being able to strengthen your organization through our LinkedIn expertise, that is our true mission.
If we didn't believe in it, we certainly wouldn't do it. At Winger Academy, we truly believe in the power of LinkedIn. Our enthusiasm completely transcends algorithms. Every day, we witness entrepreneurs succeed because of their constant investment in their own knowledge. We train you, help you thanks to essential advice and we even do the work for you.
Eddy
Ondanks de bedenkingen van enkele collega's vooraf was iedereen super enthousiast aangenaam verrast over de inhoud van de opleiding, de kennis van Tom over LinkedIn en de manier waarop dit werd gebracht! Voor elk van ons was de opleiding een schot in de roos!
Michael
We were long doubting the actual value of our LinkedIn activity...but Tom and his Winger Academy team changed our point of view completely. I mainly value Tom because of his ability to not only discuss the LinkedIn features with marketing and sales specialist on his level, but also with small company owners like us. Highly appreciated and recommended🙏
Slide 1
We hebben bij Flexso mogen kennismaken met jouw expertise en trainings, dewelke ook zeer verrijkend waren! Een hele vlotte spreker die ook meedenkt met de uitdagingen waarmee ons team soms ook geconfronteerd wordt, en dat maakt het samenwerken daarom ook bijzonder fijn.
Bovendien werken jullie ook heel open en transparant, en krijg ik via bijdragen van de Winger Academy ook een frequente update omtrent de laatste nieuwigheden van LinkedIn, wat ook voor mij, als social media beheerder, bijzonder praktisch is.
Slide 2

Je voelde onmiddellijk aan wat wij als klant nodig hadden en speelde hierop in!
Onze collega's hingen aan je lippen en brachten onmiddellijk de daad bij het woord van wat ze van jou leerden! Echte aanrader!
International Talent Director
Slide 3
Tom is niet alleen een expert in de materie maar brengt het dan ook nog eens op een heel praktische en enthousiaste manier. Bovendien is hij een toffe kerel met positieve vibes die bruist van energie. Meer dan tevreden deelnemers dus.
Slide 3
We waren verrast welke mogelijkheden Linkedin biedt. Tom is meester van het onderwerp en brengt het dan ook op een toffe en inzichtelijke manier, waarmee we onmiddellijk aan de slag kunnen. Een aanrader!
Slide 3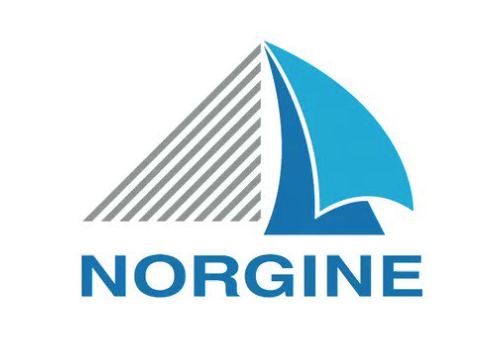 Tom slaagt erin om op een zeer eenvoudige, pragmatische manier kennis, inzichten, technieken, enthousiasme over te dragen waardoor je niet anders kan dan ermee aan de slag te gaan. Voor mij persoonlijk betekent dit dat er een nieuwe LinkedIn wereld voor me is open gegaan waarvan ik nu veel meer de voordelen zie en wat het kan bijdragen aan ons bedrijf en onze manier van werken. Elke week hebben we hierdoor nieuwe opportuniteiten!
Slide 3

I experienced Tom as a very knowledgeable and inspiring trainer, who kept things engaging & interactive throughout the entire training session. The training was a good mix of concrete practical tips & tricks as well as some more generic info on how LinkedIn works as a platform (algorithms), and separate 1-on-1 coaching follow up sessions.
I highly recommend Tom & Winger Academy to those in search of valuable training & concrete advise to become a hybrid selling organization!
Vice President - General Manager EMEA
Reading material or learning material? Food for thought!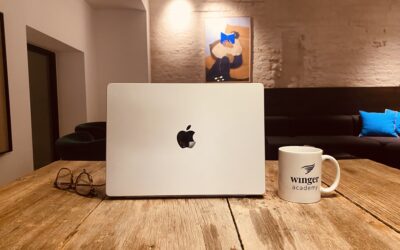 In the digital age, personal branding is not only important for entrepreneurs or influencers; it is a crucial aspect for you as an employee. Here are 9 compelling reasons, logically arranged, why you as an employee should invest in your personal branding.1....
read more