Become a LinkedIn expert yourself
Discover here the full spectrum of Linkedin, from learning it yourself to being able to do it yourself.
With our hybrid LinkedIn training courses, we aim for a unique and educational experience.
Learn what you want to learn your way.
Together, we will put together your perfect journey.
What are hybrid learning journeys?
Hybrid learning journeys combine different teaching methods such as online lessons and personal contact moments, to achieve better results. Because it is such a flexible model, each client receives customised training in a hybrid learning environment.
The results? Our participants immediately put60% of the learning material into practice thanks to hybrid learning.
Would you like further support from our experts?
Then you can easily call on us for consultancyormore in-depth services.
Short live online learning moments with our team.
Live supervision & coaching
Physical in-company training for you and your team.
Sit virtually with one of our coaches .
Tailor-made LinkedIn training journey in 4 steps
By putting together your own LinkedIn training trajectory, you can place the emphasis of your training wherever you want. During an intake we determine your goals and explain the hybrid learning process. Based on your profile scan, we then look together at what you need and how you can best learn.
Building blocks for your trainings
To make sure you get a tailor-made LinkedIn training course, we at Winger Academy provide a box of building blocks that you can stack yourself to get to the training you need:
Nothing
Personal profile
The basic training that almost everyone should follow

Make a good first impression

Be found more easily

Inform and convince visitors on your LinkedIn profile
Online networking
Increase

your online visibility

Expand your network qualitatively

Build strong relationships

Attract relevant followers
Content with impact
Write impactful content and powerful contributions

Variety in content and form

Create the ideal LinkedIn channel mix

Increase your brand awareness

Attract relevant followers

Generate leads
Nothing
Content Management
What is Content Marketing really?
What do your followers really want to read and see?
Bring variety to your content
The LinkedIn Algorithm explained
What is the best time to post?
Company page
LinkedIn pages within your communication mix

The elements of your LinkedIn company page

Complete your company page

Make your page SEO-

proof

Attract relevant followers

Analyse the statistics and draw the right conclusions
Advertising
The LinkedIn Campaign Manager
The different forms of advertising
Targetted audiences: filters that help you compose your target group
Analyse the results of your campaigns
Nothing
Inbound sales
The evolution of the sales process

Hybrid sales

Write relevant content tailored to your target audience

Create engagement

Create ambassadors

Increase your reach and generate leads
Outbound sales
The evolution of the sales process

Hybrid sales

Use LinkedIn as an efficient search engine

Approach prospects in the right valuable way

Selling successfully with LinkedIn from A to Z
Sales navigator
Sales Navigator as a sales tool

Let Sales Navigator work for you and increase your sales efficiency

Save searches and increase your efficiency

Work with lists and group relevant profiles

Do research and be prepared
Nothing
LinkedIn-recruitment
Hybrid recruitment

Use the search filters efficiently

Attract high-quality profiles

Post attractive vacancies
Recruitment Lite
Get to know the Recruiter Lite premium formula for recruiters
Use the efficient and extensive search filters
Save searches
Save good profiles
Use the lists
Employer branding
Turn your employees into ambassadors

Brand alignment
What is content marketing really?
What content inspires potential employees?
The role of your employees in employer branding
Get more information now and start your customised LinkedIn training.
What others think of our services
De training van Tom was een gezamenlijke trainingssessie met onze verkopers en marketing team. De hybride manier en de balans tussen tips & details was gewoon perfect.
Thomas Vercammen
Sales Manager at Toyota Material Handling Belgium
Ik kan Tom & Winger Academy ten zeerste aanbevelen aan diegenen die op zoek zijn naar waardevolle training & concreet advies om een hybride verkooporganisatie te worden!
Bart Verreydt
Vice President – General Manager EMEA Region O&M
Wij volgden bij Tom een -professionele en tegelijk zeer ontspannen- LinkedIn training. Deze omvat zowel profiel optimalisatie alsook de uitleg over hoe info verspreiden in een netwerk. Wij staken er heel wat van op! Een aanrader dus 🙂
Robrecht Wijnant
General Manager Kemtex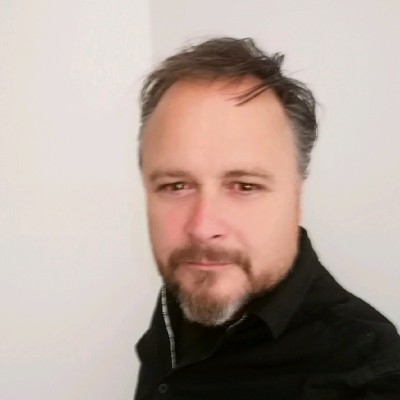 Interessante training voor wie actief met LinkedIn aan de slag wil gaan!
Addy Rijkens
Marketing Manager Post NL
Beste LinkedIn-training ooit. Maanden na de opleiding volgen er nog steeds updates, tips & tricks en nieuwe inzichten. Absolute aanrader.
Stef Van De Gehuchte
CEO BlueLines
De opleiding & coachings bij Winger Academy zijn zeer leerrijk. De tips & tricks tillen onze LinkedIn profielen naar een hoger niveau.
Olivia Maes
Marketing Communications Manager Savic NV
Tom is a great storyteller and gifted trainer. He inspired the Camco Technologies sales team and converted the LinkedIn platform into a new powerful sales and marketing tool. Worth every penny, highly recommended!
Alain Buyle
Global Marketing Communications Manager Camco
De (meer)waarde van een goed LI-profiel, de kracht van netwerken, de wondere wereld van LI-algoritmes wordt heel hands-on en concreet werkbaar toegelicht.
Nathalie Vermassen
HR Manager Möbius Redesign
De combinatie van opleiding in groep en individuele coaching per profiel is een perfecte combinatie om je medewerkers tegelijk een stevige basis en in de praktijk toepasbare tips te geven. De vlotte mixt van marketing en sales werd bijzonder gesmaakt. Bedankt voor de inspirerende sessies Tom!
Dennis Renders
Bedrijfsleider Hermans Heftrucks
All about the latest tools & features LinkedIn recently launched numerous new tools & features that can help you take your business or organization to the next level. In this blog, you'll learn  what's new and how to use these tools & features. 1....
read more